Justine Sylvester on Land Contract Transparency and OpenLandContracts.org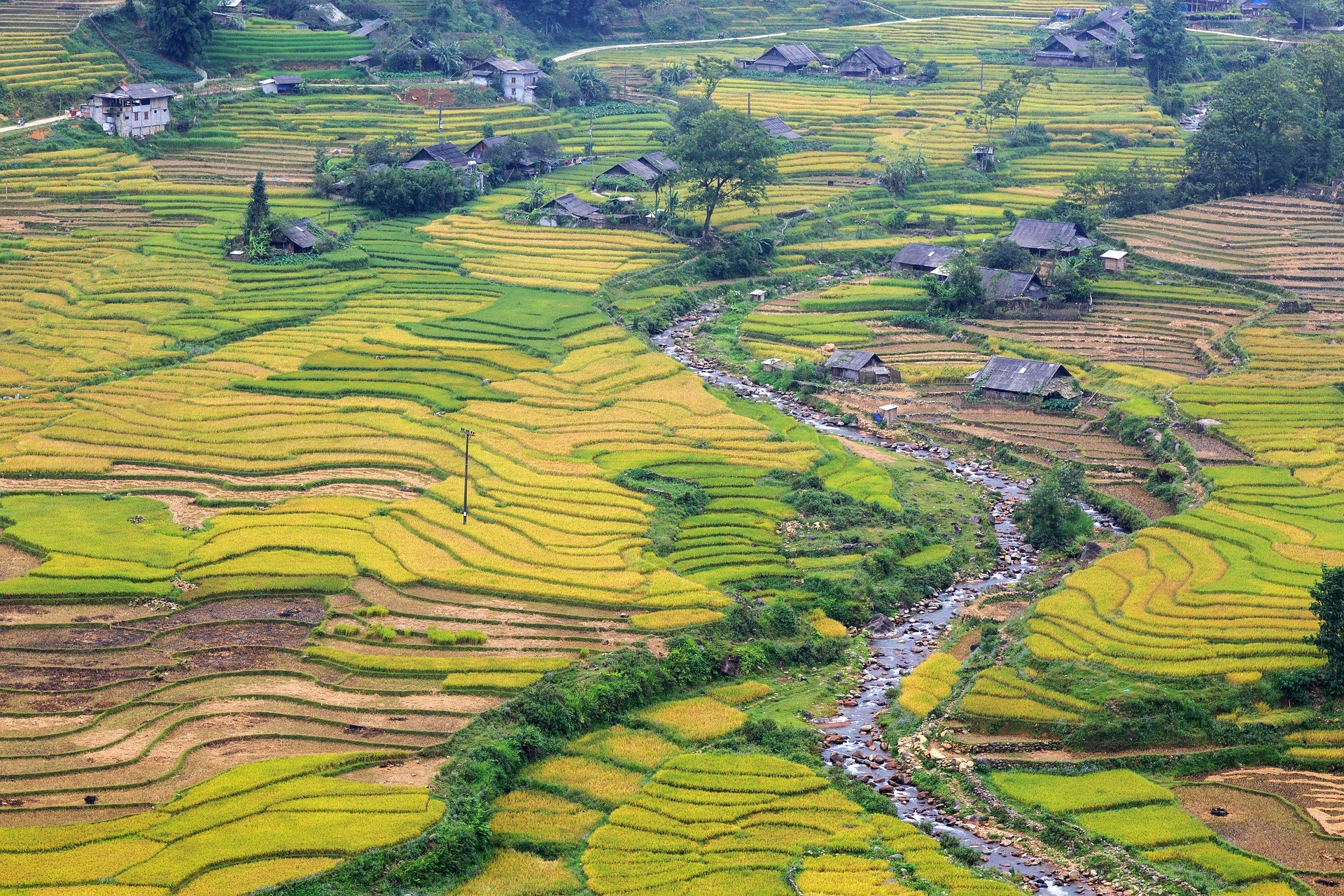 Justine Sylvester is an advisor to the Land and Livelihoods Program and Private Sector Engagement at Village Focus International. She is also an alum of the Columbia Center on Sustainable Investment (CCSI)'s Executive Training on Sustainable Investments in Agriculture program. CCSI spoke with Justine about contract transparency and how she has used OpenLandContracts.org in her work.
OpenLandContracts.org is the world's first global repository of publicly available investor-state land contracts. Launched in October 2015 with support from the UK Department for International Development, the repository currently includes more than 210 contracts and associated documents from 14 countries, and provides tools to help stakeholders understand these often complex legal documents.
How have you used OpenLandContracts.org in your work?
I was first introduced to OpenLandContracts.org during CCSI's Executive Training on Sustainable Investments in Agriculture. Since then I've used OpenLandContracts.org in my work, particularly to research public access to information on agro-forestry investments. I referenced OpenLandContracts.org in an upcoming study on responsible agricultural investment in Laos, supported by GIZ, a German international development agency. During an "echo training" (a condensed version of CCSI's Executive Training) that I held for a group of Lao civil society organizations under the Land Information Working Group network in Laos, I also introduced OpenLandContracts.org to my civil society colleagues. I hope they can use OpenLandContracts.org as an advocacy tool for strengthening national transparency requirements around investments, and to draw out examples from other countries with strong disclosure laws. One of the features that I found most useful are the "plain language" summaries of key contract provisions, which help non-lawyers to understand the legal language.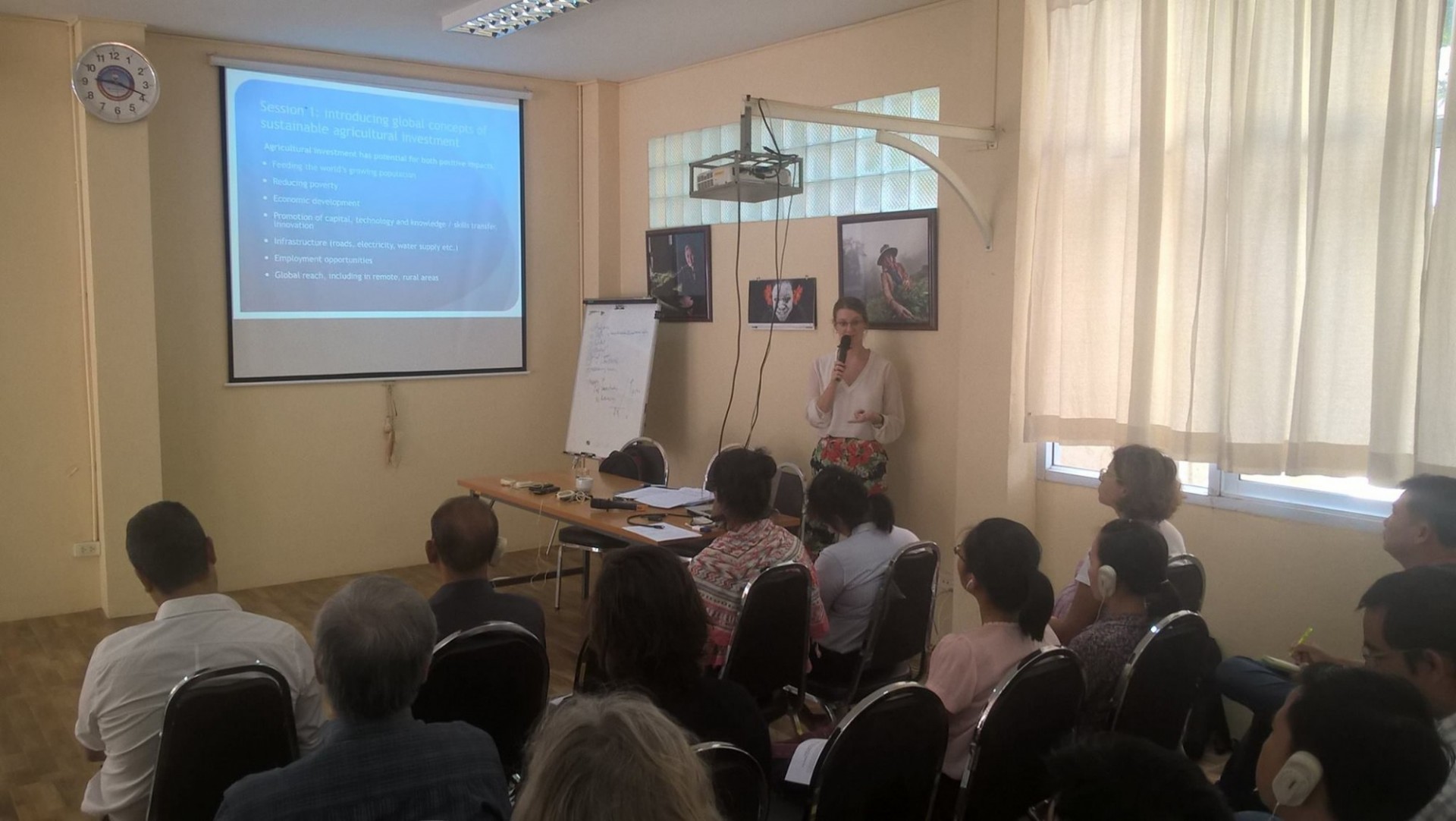 Where do you work, and what is the status of contact disclosure in that country?
I work in Lao PDR (Laos). In practice, investment deals tend to be opaque, and it can be difficult to access information or obtain details of contracts unless you are directly involved in the investment deal. While there are legal requirements for investors to disclose results of Environmental Impact Assessments (Decree 112/ PM 2010, Part VI), there are still provisions that allow an investor to request that any "confidential information" does not have to be disclosed.
Why do you think open access to contracts is important?
Open access to contracts is important for all countries—especially for governments to compare contract terms with investments in neighboring countries to make sure they are getting a good deal, and for communities and the public to be able to advocate for fair contract terms to make sure that investments bring benefits for all. Transparency is also the hallmark of a responsible investor. Having open access to contracts has the potential to "level the playing field" and address imbalances in knowledge. Knowledge is power!
OpenLandContracts.org recently launched a new Mini Grants Program. CCSI is pleased to offer two to three grants of $10,000 each for innovative uses of the repository or the information available on it. Applications must be submitted by January 31, 2018. Further information is available on CCSI's website.  
Follow CCSI on Twitter, Facebook, and LinkedIn for updates as more contracts are disclosed on OpenLandContracts.org. We welcome your questions, comments, and feedback and ask that you contact us by email ([email protected]).
This blog was originally posted on the Earth Institute's State of the Planet.