Fellows, Researchers, and Assistants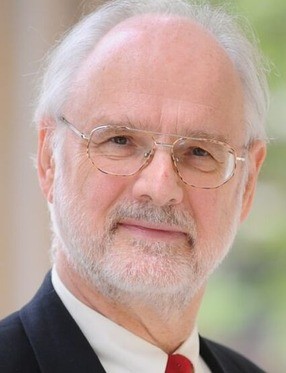 Karl P. Sauvant is a Senior Fellow at CCSI. In addition to his research at the Center, he also serves as an Adjunct Senior Research Scholar and Lecturer-in-Law at Columbia Law School; Fellow at the Academy of International Business; and Honorary Fellow at the European International Business Academy. He is also Guest Professor at Nankai University, China. He was the Founding Executive Director of CCSI (previously the Vale Columbia Center on Sustainable International Investment) until February 2012. While in this role, he launched the Yearbook on International Investment Law and Policy, the Columbia FDI Perspectives, the Columbia FDI Profiles, the annual Columbia International Investment Conference, the Investment Law and Policy Speaker Series, and the Emerging Markets Global Players project. He teaches a seminar on FDI and public policy and has published widely in the international investment area. Until October 2011, he was also the Co-Director of the Millennium Cities Initiative at the Earth Institute, responsible for helping African cities attract investment. Prior to his time with CCSI, he served as the Director of the United Nations Conference on Trade and Development's (UNCTAD's) Investment Division, the focal point in the UN system for matters related to FDI, as well as a major interface with the private sector. While at the UN, he created the prestigious annual World Investment Report, of which he was the lead author until 2004. In 1992, he founded the journal Transnational Corporations, serving as its editor until 2005. He provided intellectual leadership and guidance to a series of 25 monographs on key issues related to international investment agreements, which were published in 2004/05 in three volumes. Together with Prof. John H. Dunning, he edited a 20-volume Library on Transnational Corporations (published by Routledge). His name is associated with a great number of United Nations publications on FDI over his three decades of service in the UN. He holds a Bachelor's equivalent from the Freie Universitaet Berlin (Germany), a Master's degree from the University of Pennsylvania, Philadelphia, and received his Ph.D. degree in 1975 from the University of Pennsylvania.
Saleem H. Ali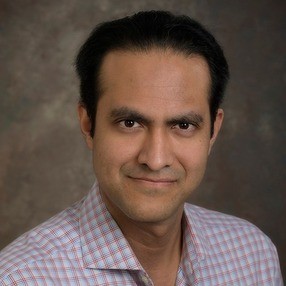 Saleem H. Ali is an environmental planner whose research and practice focuses on ways of resolving ecological conflicts through technical and social mechanisms, as well as exploring novel ways of peace-building between corporations, governments and communities. He holds the Blue and Gold Distinguished Professorship in Energy and the Environment at the University of Delaware, USA (commencing September 2016). He has also held the Chair in Sustainable Resources Development at the University of Queensland's Sustainable Minerals Institute in Brisbane, Australia (where he retains professorial affiliation). Previously he was Professor of Environmental Studies at the University of Vermont's Rubenstein School of Natural Resources where he was founding director of the Institute for Environmental Diplomacy and Security. His books include Treasures of the Earth: Need, Greed and a Sustainable Future, (Yale Univ. Press); Environmental Diplomacy (with Lawrence Susskind, Oxford Univ. Press), Mining, the Environment and Indigenous Development Conflicts (Univ. of Arizona Press) and Islam and Education: Conflict and Conformity in Pakistan's Madrassas (Oxford Univ. Press). He has also authored over a hundred other peer-reviewed publications and been the editor of acclaimed anthologies including "Peace Parks: Conservation and Conflict Resolution" (MIT Press) and "Diplomacy on Ice: Energy and the Environment in the Arctic and Antarctic" (with R. Pincus, Yale Univ. Press).  Corporate and government experience includes employment in General Electric's Technical Leadership Program; a Baker Foundation Fellowship at Harvard Business School and a Research Internship at the UK House of Commons. He was chosen as a Young Global Leader by the World Economic Forum in 2011 and received an Emerging Explorer award from the National Geographic Society in 2010. He is a member of the IUCN World Commission on Protected Areas and serves on the board of governors of the non-profit environmental organization LEAD-Pakistan. He is also a series co-editor for the University of Chicago Press on Environmental Science, Law and Policy. He received his doctorate in Environmental Planning from MIT, a Master's degree in Environmental Studies from Yale University and Bachelor's degree in Chemistry from Tufts University (summa cum laude).
Luciana Aquino-Hagedorn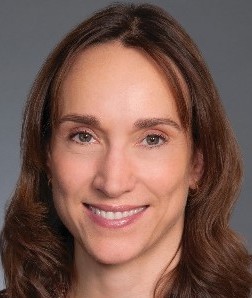 Luciana Aquino-Hagedorn is a global lawyer and strategic advisor with over 20 years of combined major law firm and in-house experience. She is the General Counsel of NCX, Inc., a carbon developer and marketplace and an independent board member at Qarlbo Natural Asset Company AB, the natural asset investment subsidiary of a Swedish family office. She is also a Lecturer at Boston University School of Law where she teaches a course on Sustainable Finance. From 2015 to 2020, she was a partner at Goodwin Procter, LLP, where she founded and co-led the Impact and Responsible Investing Practice. Prior to that, she was a Senior Vice President Natural Resources at Harvard Management Company, Inc. Throughout her career she has gained experience in the structure and operation of domestic and cross-border direct investments and operations, fund formation, joint ventures, governance, financings, and M&A, with a special focus in private equity, real estate, and natural assets (forestry, agriculture, carbon). She has a J.D. from Facultad de Derecho y Ciencias Sociales de la Universidad de Buenos Aires, an LL.M. from Columbia Law School, and a J.D. from Boston University School of Law.
Andrew Bernstein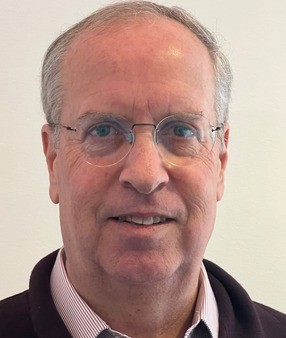 Andrew Bernstein is an international lawyer whose practice focuses on transactions and disputes for sovereign clients involving extractive industries and financings, as well as international capital markets transactions. He is Senior Counsel at Cleary Gottlieb Steen & Hamilton LLP, resident in Paris. His experience includes representing the Republic of Iraq in transactions to capture and utilize associated gas, upstream hydrocarbon projects international bond offerings, and disputes. He has also represented the Republic of Lebanon in offshore gas licensing and debt restructuring, the Republic of Senegal in offshore oil and gas transactions and intergovernmental agreements, the Republic of Slovenia in debt restructuring and financing transactions, and the Russian Federation and Bolivarian Republic of Venezuela (in each case prior to the current regimes) in hydrocarbon transactions, financings, and international disputes. He has also worked for major French banks and companies on international capital markets transactions for more than 25 years. He is a member of the Haut Comité Juridique de la Place Financière de Paris (High Paris Market Financial Markets Law Committee), a former member of the Wolters Kluwer Securities Market Advisory Board, and a Visiting Lecturer at Université Saint-Joseph in Beirut. He has an A.B. degree from Harvard College and a J.D. degree from Columbia Law School, and is a member of the New York and Paris bars.
Sarah Dolton-Zborowski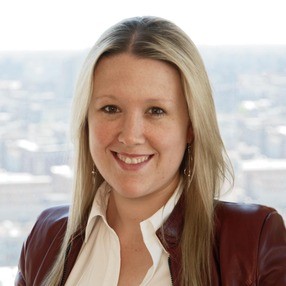 Sarah Dolton-Zborowski is an International Human Rights Lawyer, Lecturer, and Corporate Sustainability Expert with 20 years of global, multi-sector experience working in companies, consulting, at the UN, and in the field. Her work focuses on the business-climate-human rights nexus, ensuring a just transition, and implementation of the SDGs and UN Guiding Principles on Business and Human Rights in companies. Her roles have taken her across the globe from corporate boardrooms, to factories in Bangladesh and rural China, and to gold mines in the Porgera highlands of Papua New Guinea. She is currently CEO at Cosilience, advising companies and other organizations on issues at the intersection of business, climate, and human rights. She previously served as Director of Human Rights for Global Operations at PVH, as a consultant to Fortune 500 companies with BSR, a Business and Human Rights Legal Advisor at the UN Global Compact, a Legal Officer at UN headquarters implementing international human rights conventions, and a lawyer in some of the world's top law firms. She has recently joined Harvard's adjunct faculty to teach a new graduate course on business, climate, and human rights. She has also served as an Adjunct Professor of Law at Fordham University and a guest lecturer at Columbia University, New York University, and Lausanne Business School, Switzerland. She holds a B.IT, J.D., an LL.M from Columbia University, a Masters in Sustainability from Harvard University, and is admitted as a Lawyer to the Supreme Court of New South Wales, Australia.
Kabir Duggal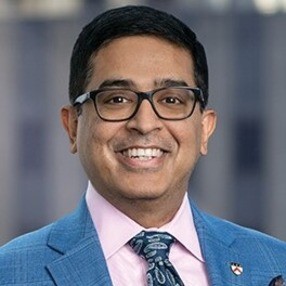 Kabir Duggal is an attorney in Arnold and Porter's International Arbitration and Public International Law Practice Groups in New York focusing on international investment arbitration, international commercial arbitration and public international law matters. He also acts as a Consultant for the United Nations Office of the High Representative for Least Developed Countries, Landlocked Developing Countries and Small Island Developing States (UN-OHRLLS). He is a Lecturer-in-Law at the Columbia Law School, teaching "International Investment Law and Arbitration." He has also taught dispute resolution courses in educational institutions all over the world including Georgetown University Law Center, Fordham Law School, The Graduate Institute (Geneva, Switzerland), National Law University (Jodhpur, India), University of Carlos III (Madrid, Spain), National Research University Higher School of Economics (Moscow, Russia), Government Law College (Mumbai, India) among others. He has published several articles and books and is regularly invited to speak at conferences globally. He is the Managing Editor for Columbia Law School's "The American Review of International Arbitration" and is an editor for investmentclaims.com hosted by Oxford University Press. He has co-authored a book entitled "Evidence in Investment Arbitration" published by Oxford University Press. He has received the Burton "Law360 Distinguish Legal Writing Award" for his scholarly writings. He also serves on ICSID Review's Peer Review Board and is an Associate Editor for Brill-Nijhoff publisher's international law and arbitration section. He is also a co-chair of the Juris Conference on Investment Treaty Arbitration. He is a graduate of the University of Mumbai (University Medal), University of Oxford (DHL-Times of India Scholar) and NYU School of Law (Hauser Global Scholar).
Sarah Garland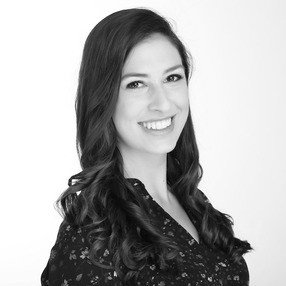 Sarah Garland received a PhD in Plant Sciences from the University of Cambridge, UK, as a Cambridge International Scholar. Her doctoral research focused on the fast-paced field of CRISPR gene editing in plants. Her recent work at Columbia University as an Earth Institute Postdoctoral Fellow explored the role of crop biotechnology in developing nutritious and climate-resilient agriculture systems. She has demonstrated leadership in bridging disciplines and sectors and her writing has been featured in publications such as Scientific American, Slate, and The New Republic. She holds a B.S. in Biology from Duke University.
Lise Johnson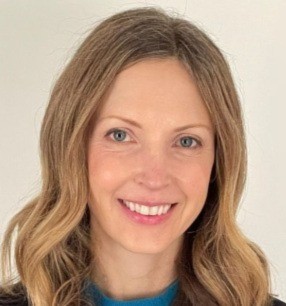 Lise Johnson specializes in international investment law and policy, and focuses on how it impacts sustainable development outcomes. She serves as Counsel at Curtis, Mallet-Prevost, Colt & Mosle LLP. From 2012 to 2021, she headed the Columbia Center on Sustainable Investment's work on investment law and policy. Her work at CCSI centered on analyzing the contractual, legislative, and international legal frameworks governing international investment, and shaping the impacts that those investments have on sustainable development objectives. She has a B.A. from Yale University, J.D. from University of Arizona, LL.M. from Columbia Law School, and is admitted to the bar in California.
Mouhamadou Kane
Mouhamadou Kane is an international lawyer, banker and development finance practitioner whose research and practice focuses on the intersections between law and development, public policy and development finance. His experience includes working for more than a decade at the Islamic Development Bank, were he participated in over thirty multi-million dollars developmental projects in about 25 countries in sub-Saharan Africa, Central Asia and the Middle-East and North Africa. He currently assists the Organization of Islamic Cooperation in establishing a permanent investment dispute settlement organ and leads the process towards the adoption of a dispute settlement protocol by the Council of Foreign Ministers. Previously, he worked as an Assistant Professor of law at the University of Cergy-Pontoise in Paris, as Research Scholar with the university's Research Center on Public and Private International Law and as legal consultant for the Geneva-based International Trade Centre (ITC). He is a former visiting researcher at Saint-Louis University's Center for International and Comparative Law in Missouri, a former Hubert Humphrey Leadership Fellow at Boston University (BU), and a former Research Fellow with BU Global Development Policy Center's Global Economic Governance Initiative (GEGI). He is the Founding Executive Director of the African Center of International Law Practice (ACILP), a Senegal-based think-tank that helps African countries bridge the gap between international law and public policy. His most recent publications include authoring chapters in the 2017 and 2018 editions of the Yearbook on International Investment Law & Policy and collaborating in the book entitled: "Rethinking International Investment Governance: Principles for the 21st Century" (2018). He holds a Ph.D in law from Cergy-Pontoise University and an MPA from the London School of Economics and Political Science (LSE).
Mirtha Kastrapeli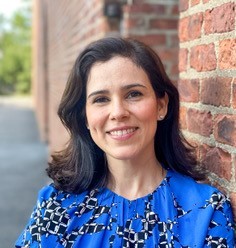 Mirtha Kastrapeli is Executive Director and Sector Head for Consumers, ESG Corporate Ratings Research at ISS. She was the founder and CEO of Beyond Alpha, a specialized research and consulting firm that helps institutional investors adopt investment and business models that target social and environmental outcomes, in addition to traditional market outperformance. Previously, she was the Global Head of State Street's Center for Applied Research, an independent think tank designed to provide insights about the future of the investment industry. In this capacity, she co-authored multiple papers, including the 2019 study 'The Big Shift; Finding a New Center of Gravity for the Investment Industry.' She has over fifteen years of experience in the private and public sector, analyzing capital markets, and helping shape public policy. She spent seven years as a Global Macro Strategist at State Street Global Markets in Boston. In the public sector, she served as an advisor to the Secretary-General of the Ministry of Economics in Nicaragua. She also worked at the Economic and Commercial Office of the US Embassy in Managua, where she received a Meritorious Honor Award by the US Department of State. She earned a Bachelor's degree from Ave Maria College in Nicaragua and a Master's degree in Business Administration from the Brandeis International Business School.
Leila Kazemi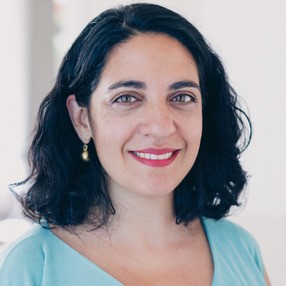 Leila Kazemi is a political economist and governance expert who has been leading CCSI's work on the Politics of Extractive Industries, a multi-year project grappling with the ways in which power, interests, incentives, and characteristics of political systems shape how extractive industry projects are developed, their ultimate outcomes, and the fate of governance interventions designed to improve these. The goal of the project is to help advance more politically-informed and impactful work on extractives governance. Prior to that, as a long-time consultant, she provided research, analysis, policy advice, and program development support on issues pertaining to the governance of extractive industries, business and human rights, and human rights and development to a range of organizations including the World Bank, Natural Resource Governance Institute, Ford Foundation, Social Science Research Council, Foundation for the UN Global Compact, Purpose, and the Carbon War Room. She holds a Master's degree from the London School of Economics and received her Doctorate in Political Science in 2010 from Columbia University, where her research focused on the relationship between the governance of foreign investments and host state sovereignty.
Nicolas Maennling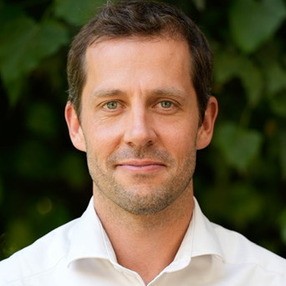 Nicolas Maennling leads the Regional Cooperation Programme for the Sustainable Management of Mineral Resources in the Andean Region for GIZ. He is a development economist with experience in the public and private sectors. He has published, taught, and led advisory projects in various resource-rich countries on taxation systems, macroeconomic and revenue management, and risk analysis of large-scale investments. Before joining GIZ, he lived and worked in Mozambique and Timor-Leste advising the respective Governments on resource management prior to a five-year stint as Senior Economics and Policy Researcher at CCSI. He holds a MSc in Economics from the University of Warwick (UK).
Tom Mitro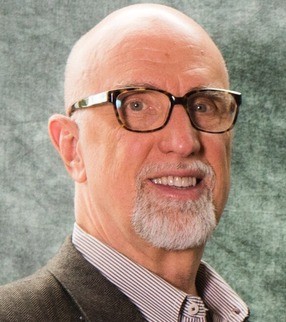 Tom Mitro is Co-Founder of the Graduate Certificate in Global Energy, Development and Sustainability at the University of Houston. He has 49 years of experience in management, consulting and teaching all aspects of petroleum financial, commercial, and government-related activities, working and living in six countries. For the last 18 years he has been an advisor and trainer for governments, NGO's, and national companies in Angola, Tanzania, Nigeria, Congo, Mozambique, Guyana, Vietnam, and Canada on commercial, fiscal, decision analysis, governance, and economic modeling topics. Previously, he worked for 30 years for Gulf Oil and Chevron in several senior management positions living in Nigeria, Angola, Papua New Guinea, UK, and Australia. He served as regional Chief Financial Officer for Southern Africa and for Europe with responsibility for managing taxes and fiscal terms, economic evaluations, accounting, compliance, strategic planning, local business development, joint venture management, contracting and procurement, and financing. He has led numerous commercial and government negotiations ranging from tax disputes, LNG agreements, major asset transactions, oil entitlement claims, financing arrangements and joint venture disputes to PSA interpretations and sale and purchase agreements. Since 2014 he has been assisting the Columbia Center on Sustainable Investment as a Senior Fellow reviewing and writing policy documents, instructing extractive courses and co-authoring CCSI's open fiscal model for natural gas upstream, pipeline and LNG developments. He is also co-founder of Indego Africa, an NGO that has been helping provide business management training and expanded market access for groups of women in Rwanda since 2007 and in Ghana since 2015. He holds B.S. in Business Administration and M.A. in Economics degrees from Duquesne University in Pittsburgh, USA.
Jérôme Schmitt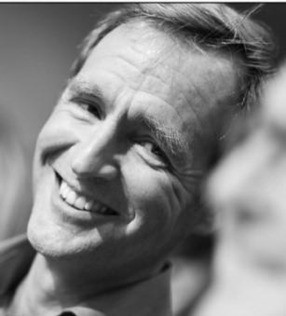 Jérôme Schmitt has more than 30 years of experience in the worlds of energy and mobility, all along their value chain, mostly across finance, sustainability and low-carbon business streams. He is currently chairman of C-4WARD, an advisory firm dedicated to accelerating transitions, working with a selected number of world-scale investment funds, major global institutions and initiatives, and start-ups on their energy transition and sustainability journey. Previously he was Chief Sustainability Officer of TotalEnergies (2013-2016) and, ahead of Cop 21, led the creation of the Oil & Gas Climate Initiative (OGCI) and its 1B US $ Climate Fund (CI). He also created and led the Net Zero Businesses division of TotalEnergies (2016-2019) as well as its dedicated Net Zero Venture fund. In parallel he was chairman of OGCI Executive Committee until 2021, developing, together with the member companies, the first joint Climate and Net Zero road maps of the Industry. He has also been Head of IR (2004-2009), Group Treasurer and Head of Financing (2009-2012), and Head of M&A (2019-2021) of TotalEnergies.
Aniket Shah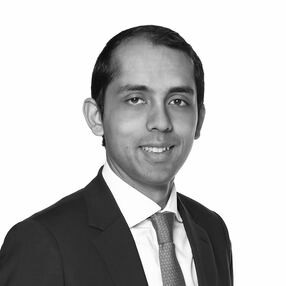 Aniket Shah is a development strategist and investment manager working on development finance initiatives around the world. He is the Program Leader of the Financing for Sustainable Development Initiative at the UN Sustainable Development Solutions Network (SDSN), where he works with national governments, global financial institutions and non-profit organizations to finance the sustainable development agenda. Before working with the SDSN, he worked as an investment professional and strategist at Investec Asset Management, an international investment management firm based in South Africa and the United Kingdom. At Investec, he advised large institutional investors — both public and private — on developing long-term portfolio investment strategies with a focus in emerging markets and Africa. He has also worked at The Earth Institute at Columbia University as a Program Manager and Special Assistant to the Director and at Goldman Sachs & Co. He has published books, reports and articles on sustainable development and financial markets. He is the lead author of the report Africa and the United States – A Defining Relationship of the 21st Century and co-edited Learning from the World: New Ideas to Redevelop America (Palgrave Macmillan). He is an honors graduate of Yale University, where he collaborated closely with former Mexican President Ernesto Zedillo and former UN Deputy Secretary General Mark Malloch Brown at the Yale Center for the Study of Globalization. He was a finalist for the Rhodes Scholarship and won various academic and leadership awards at Yale. He is currently pursuing his doctorate at Oxford University in Economic Geography, focusing on sustainable finance at the Smith School of Enterprise and the Environment.
Kanika Gupta  (Investment Law & Policy)
(Helen) Hyae Ryung Kim  (SDG-Aligned Business & Finance)
Shraman Sen  (Mining & Energy)
Nicole Balarezo Urteaga  (SDG-Aligned Business & Finance/Climate)  
Gonzalo Aguirre  (Land, Agriculture & Food Systems)
Maria Diez  (Mining & Energy)
Maria Julia Gubeissi  (Investment Law & Policy)
Ajay Jagdish (SDG-Aligned Business & Finance)
Shao Chuan (Tonya) Lee (SDG-Aligned Business & Finance)
Barbara Stern  (Land, Agriculture & Food Systems)
Edith Luciana Vazquez  (Mining & Energy)
Chloe Zhou  (Mining & Energy; SDG-Aligned Business & Finance)
Ingrid Zhou  (Mining & Energy)
Reet Chatterjee
Ashley Yeseung Ku
Marie Miller
Andrew Pontius
Kalyani Valiyaveettil