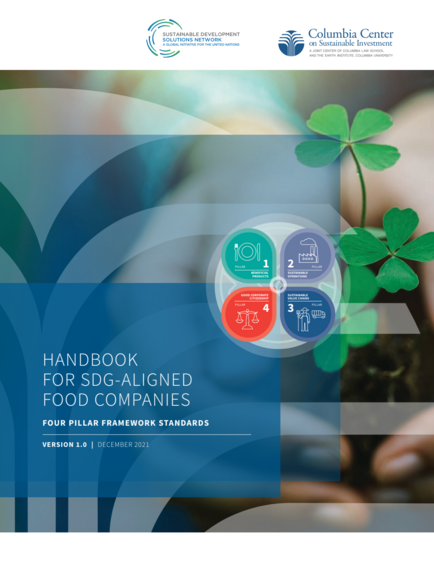 Transforming the world food system to achieve sustainability in all its dimensions is a major challenge. Achieving the Sustainable Development Goals will require managing major changes to the global food system responsibly, involving hundreds of millions of farmers and their families, global supply chains, thousands of food producing companies, diverse food production systems and local ecologies, food processing and a great diversity of food traditions and cultures. 
Companies increasingly recognize their responsibility to make significant changes to align their corporate activity with the SDGs, but many existing sustainability frameworks are not fit for purpose. 
For years, the lack of consensus on the key principles defining an "SDG-aligned" or "sustainable" business has created confusion and enabled greenwashing. Existing frameworks and ESG indexes have generally overlooked or neglected certain aspects of business activities that are critical to understanding the overall impacts of companies on the SDGs. For instance, existing frameworks generally do not cover: 
Impacts resulting from product use and marketing; 
Impacts of companies' tax practices and policymaking influence activities, including lobbying; and 
Impacts of litigation activities, including on human rights defenders and whistleblowers, among others.
The Four Pillar Framework and 21 standards address these gaps, defining what SDG-alignment looks like across issue areas and business activities, using a due diligence approach adapted from the UN Guiding Principles for Business and Human Rights.
The Four Pillar Framework & its Standards
Food companies increasingly recognize the magnitude of the food systems crisis and the need for their active participation to be part of the solution. We have developed a framework to help companies understand their roles in this transformation, to adjust their internal policies and practices, and to report on their actions. 
The Framework helps food processing companies, investors, and other stakeholders understand how the food sector can and should align with the SDGs. While geared toward the food sector, many of the standards are relevant and adaptable to other sectors, as well. 
The Framework is based on four pillars: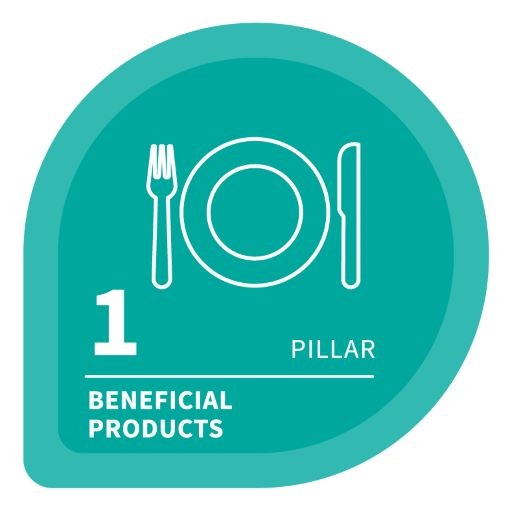 Pillar 1 – Beneficial Products How are food companies' products and strategies driving healthier and more sustainable dietary patterns among consumers and communities ? Are their food products healthy? Does their marketing promote health? Is the use of their products conducive to wellbeing? Is their production supportive of food security for producing communities?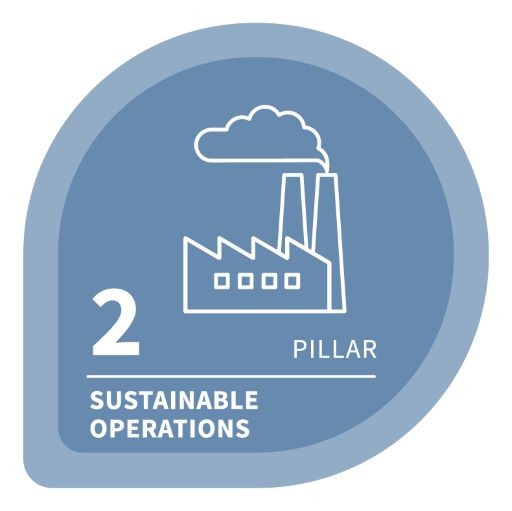 Pillar 2 – Sustainable Operations What are the environmental and social impacts of food companies' own operations? How do they prevent, mitigate and remedy impacts on the lives and local environment of workers, communities and ecosystems?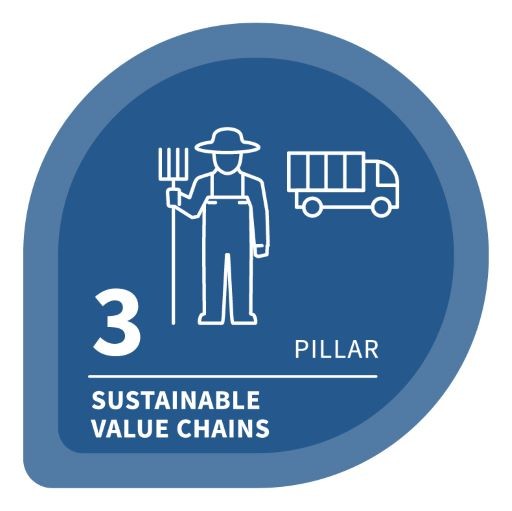 Pillar 3 – Sustainable Value Chains Are food companies driving sustainable development for workers, producers and communities up and down their value chains and in the ecosystems where they and their business partners operate? How do they prevent and mitigate impacts in their value chains by changing their own business practices and leveraging their influence with their suppliers, producers, clients and other business relationships? How might they collaborate with peer companies, governments and others to promote, incentivize and ensure more rights-respecting and environmentally sustainable practices?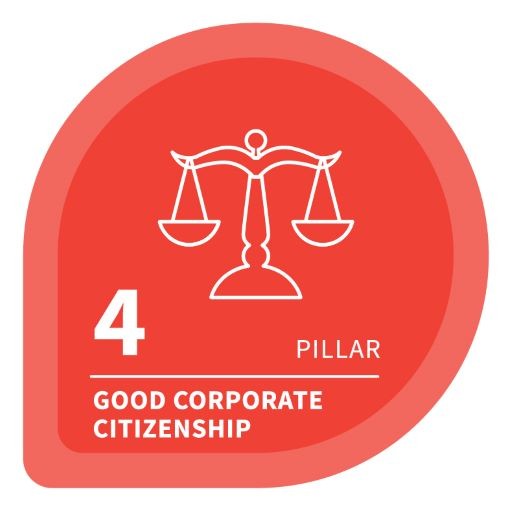 Pillar 4 – Good Corporate Citizenship How are companies governed? What impact are companies having on societies as a result of how they engage with the legal systems and rules that govern corporations? Are company strategies contributing to or diminishing social goods and societal wellbeing? Are they supporting or undermining the crafting and effective deployment of law and policy that advances sustainable development? 
Handbook for SDG-Aligned Food Companies