What happened at UNCITRAL's April WG III Session? What will happen next?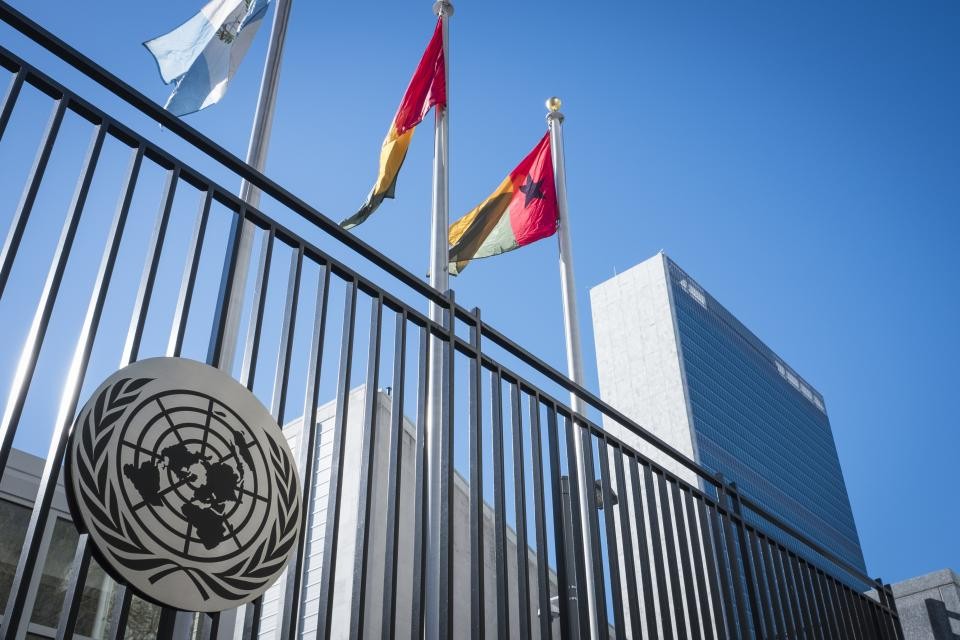 From April 1-5, 2019, 106 governments met at the UN Headquarters in New York to discuss how to reform the controversial system of investor-state dispute settlement (ISDS) presently embedded in thousands of international investment treaties. Intergovernmental organizations, development banks, and dozens of other organizations from around the world participated as official observers.
The discussions, under the auspices of the United Nations Commission on International Trade Law (UNCITRAL), are momentous, representing the first truly multilateral discussions on international investment law reform to have taken place since the mid-1990s. At that time, the OECD and WTO tried to erect an international system to protect cross-border capital flows. When those multilateral efforts failed, governments pursued bilateral and plurilateral investment treaties and free trade agreements instead. Now, after roughly two decades of mounting dissatisfaction with these treaties, governments seek reform. The UNCITRAL process is focused on reform of the ISDS mechanism that permits foreign investors to directly sue governments for alleged treaty violations.
So, what was decided in New York? And what comes next? There are at least five key takeaways:
First, difficult decisions are being pushed further down the road: Among the governments present, there is a wide range of views concerning the ideal mechanism for resolving disputes between foreign investors and their host states.
Some contend ISDS is not fit-for-purpose, and that disputes should be resolved through domestic courts with recourse to state-to-state dispute settlement (similar to dispute resolution under non-investment chapters of FTAs and dispute settlement under the WTO) when treaty obligations (e.g., against uncompensated expropriation, discriminatory treatment, and denial of justice) are breached.
Others, in particular the European Union (EU) and its Member States, also critique ISDS, but support replacing ISDS – a mechanism that relies on party-appointment of ad hoc arbitrators and lacks the guarantees of impartiality, independence, neutrality, and accountability expected from legal systems – with an investment court system, which would include a standing investment court as well as an appellate body.
Still others would leave ISDS in place, but address concerns through more targeted reforms, such as developing codes of conduct for arbitrators and counsel, more effectively limiting abusive, frivolous claims, and addressing the prevalence of opaque third-party funding.
Finally, it appears that a number of states are still of an open mind – uncertain which reforms will produce the best outcomes for the diverse concerns they may have, such as the high costs of disputes, uncertain outcomes, threats of regulatory chill, and inadequate engagement with or respect for domestic policy choices.
Given the range of priorities and solutions envisioned, the negotiations that took place from April 1-5, 2019, witnessed delegations pushing and pulling discussions in varying directions. The EU and its Member States made clear that they wanted to move directly toward a "systemic" solution, which they framed as being synonymous with the creation of a "court" and appellate body capable of addressing various procedural concerns at once. But others, including Chile, Japan, Russia, Mexico, the United States and Australia, stated that they preferred a process enabling the group to explore other options – and potentially to select issues that are ripest for reform and pursue those with priority. That approach was critiqued by some in the negotiations (notably Mauritius) as being unduly "incremental" and obstructionist.
To overcome the impasse, Switzerland proposed a compromise, whereby there would be two tracks of work – one on systemic issues and the other on incremental reforms. While that proposal was supported by many delegations, states also expressed discomfort with the terms "systemic" and "incremental," which had begun to trigger contested connotations. Accordingly, a group of key countries met in an informal consultation for hours, emerging with a new compromise proposal. According to the deal hammered out by the United States, the European Commission, China, Japan, Russia, Australia, Israel, South Korea, Mauritius, Argentina, Chile, Switzerland, Singapore, Thailand and Bahrain (and perhaps a couple of others), the work would focus on "structural" and "other" solutions.  Subsequent discussion in the plenary led to a three-step process to identify and advance "structural" and "other" solutions:
Step 1: By July 15, 2019, states and observer organizations could make submissions to the UNCITRAL Secretariat on what other solutions to develop and when such solutions might be addressed.
Step 2: At its next session in October 2019, the Working Group would identify which of the solutions to discuss and when, subject to capacity and scheduling.
Step 3: The Working Group would begin to elaborate and develop potential solutions to be recommended to the Commission.[1]
Step 2 in particular promises to be especially important and especially difficult as it goes to the heart of the controversy about which reforms will be advanced and when.
A second key development was the rather landmark recognition by governments that the system of ISDS can have effects on the rights of non-parties to those disputes, and that reforms should be developed to ensure those non-parties' rights are protected. Recent ISDS cases have seen investors using the ISDS mechanism to halt separate, typically domestic, litigation proceedings pursued by private individuals and entities against the investor (and/or its corporate affiliate(s)), and to nullify awards those other litigants had received against those protected investors/investments. ISDS tribunals have been willing to extend their reach to make orders to domestic courts, as well as to prohibit enforcement of domestic awards in other countries. In Renco v. Peru, for instance, Renco sought to use ISDS to halt tort litigation brought against it in US courts by Peruvian plaintiffs seeking compensation for children injured by toxic levels of lead poisoning allegedly caused by the company. (The case was dismissed on technical grounds after Renco failed to provide an adequate waiver of its intent to pursue similar claims in other fora). Similarly, in Chevron v. Ecuador, Chevron used ISDS to (successfully) challenge the ability of private citizens to sue the company for harms caused by oil pollution in the Ecuadorian Amazon.[2] Outside of the context of toxic tort cases, investors have used ISDS to try to claim title over (or rights to use) land and other property and defeat competing property rights claims of others. These and other cases have raised concerns that the relief sought by companies through ISDS can adversely affect the rights of others who have no standing or ability to protect themselves in the ISDS arbitrations.
In 2013, UNCITRAL adopted rules – the UNCITRAL Rules on Transparency in Treaty-Based Investor-State Arbitration, which made clear that tribunals deciding disputes under those rules had the power (but not the duty) to accept amicus briefs from non-parties to the disputes. Amicus participation enables those non-parties to seek to provide factual and/or legal information to the tribunal to assist it in its decision-making. At the April 2019 Working Group meeting, the states thus recognized that such discretionary amicus participation is not adequate for fully protecting the rights and interests of non-parties that may be affected by ISDS claims, and that this issue needs to be further explored to determine which reforms may be needed.
A third important development was agreement by the Working Group that it would be desirable to develop reforms on the use or regulation of third-party funding of ISDS claims, which could include a ban on such litigation finance practices. Third-party funding of ISDS disputes, which has become increasingly common in recent years but is largely unregulated in the ISDS context, raises a number of concerns, including the extent to which the practice is consistent with the objectives of investment treaties. While the World Bank's International Centre for Settlement of Investment Disputes (ICSID) is also currently looking at the issue of third-party funding in ISDS claims, it is taking a relatively narrow view of concerns regarding the practice and potential reform solutions, focusing only on conflicts of interest between the funder and the arbitrators, and proposing that transparency of the identity of the funder will typically be sufficient to address this concern.
Some states at UNCITRAL have voiced concerns that are much more fundamental, including the impact of third-party funding on moral, ethical and public policy issues. Several states have suggested that a ban may be necessary to effectively manage the myriad concerns.  Reforms in UNCITRAL therefore may eclipse those in ICSID. This in turn raises questions about whether and to what extent UNCITRAL reforms will seek to prevent, or will be undermined by, investors' and funders' efforts to influence this outcome and/or to forum shop around limitations on the practice.
Fourth, the Working Group tasked the UNCITRAL Secretariat with preparatory work on five topics:
a code of conduct for arbitrators or adjudicators in a court-type system (and potentially for counsel and other actors);
addressing claims by shareholders for reflective loss;
selection and appointment of adjudicators;
third-party funding; and
the establishment of an "Advisory Center" on international investment law.
The issue of the Advisory Center, which some states suggested could be used to both support respondent states' defenses as well as small- and medium-sized enterprises' claims, is of particular relevance in light of an April 30, 2019, decision by the European Court of Justice (CJEU). The CJEU was examining whether the EU's investment court system as established in its FTA with Canada is consistent with EU law. One potential source of such inconsistency with EU law related to the concern that, due to the high costs of ISDS disputes, access to the investment court would be practically impossible for some small- and medium-sized enterprises. The CJEU, however, indicated that it was sufficiently comforted by EU representations that it would seek to address the issue. The CJEU stated:
As regards the compatibility of the mechanism for the settlement of disputes with the right of access to an independent tribunal, the Court finds that the agreement seeks to ensure that the CETA Tribunal is accessible to any Canadian enterprise and any Canadian natural person that invests within the EU and to any enterprise and any natural person of a Member State of the EU that invests in Canada. However, in the absence of rules designed to ensure that the Tribunal and Appellate Tribunal are financially accessible to natural persons and small and medium-sized enterprises, the mechanism might, in practice, be accessible only to investors who have available to them significant financial resources. The Court considers that the commitments made by the Commission and the Council, in order to ensure the accessibility of the envisaged tribunals to small and medium-sized enterprises are sufficient, in the context of this Opinion procedure, justification for the conclusion that the CETA is compatible with the requirement of accessibility. The approval of that agreement by the EU is dependent on those commitments.
Notably, the EU represented that it would enable access of SMEs to the investment court system by providing litigation financing support and technical assistance. Thus, an Advisory Center established through UNCITRAL may help address EU needs to ensure that any court system is compatible with EU law.
(*Note – CCSI is currently conduct a scoping study regarding the possible establishment of such an Advisory Center).
Fifth, and finally, it was agreed that while the UNCITRAL reform discussions would concentrate on four main categories of concerns, other issues would be addressed as part of these concerns, or as guiding principles as the Working Group discussed and developed reform solutions. The four main categories of concerns with ISDS are: (1) lack of consistency, coherence, predictability and correctness of arbitral decisions, (2) arbitrators and decision-makers, (3) cost and duration of proceedings, and (4) third-party funding. However, other related issues and concerns overlapped with those four categories, such as concerns about overly broad access to ISDS, the asymmetrical nature of the ISDS system, unduly large damages awards, impacts on non-parties, and potential impacts of ISDS on states' regulatory policies. The Working Group agreed that it was important to take those concerns into account as the Working Group embarked on the effort of proposing and developing reform solutions.[3]
Whether and to what extent the Commission reiterates this commitment, and the Working Group adheres to it, are important issues to watch. Failure to take it seriously may, among other things, finally turn civil society — who can arguably be credited with making ISDS so politically toxic in the EU that it needed to spearhead this reform process – against the UNCITRAL initiative entirely.
[1] Report of the 37th Session, para. 83.
[2] One issue in the case was whether the tribunal could and should declare that a $9 billion judgment secured by private plaintiffs against Chevron for harms relating to oil pollution in the Amazon was unenforceable. Another was whether a contract between Chevron's predecessors and certain Ecuadorian entities effectively waived claims of Ecuadorian citizens to sue for environmental harms. The tribunal answered both questions affirmatively, effectively determining (and diminishing) the rights of affected Ecuadorian citizens that were not party to the ISDS proceedings.
[3] Report of the 37th Session, para. 29-40.