Mary Ndaro Alumni Profile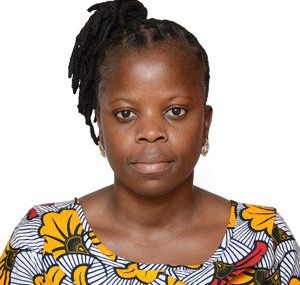 The Columbia Center on Sustainable Investment (CCSI) launched an Alumni Profile Series in which alumni of CCSI's Executive Training on Sustainable Investments in Agriculture are interviewed about their career paths.
In this profile, Mary Ndaro, Coordinator for Ardhi Yetu program at CARE International, Tanzania, and a 2017 Executive Training alumnus, addresses women's land rights, capacity building for civil society organizations, and grassroots engagement around land policies and investments.
1. What do you do for work? What does a typical day look like?
I am a coordinator for a land rights program with CARE International in Tanzania called Ardhi Yetu (Our Land). My program aims to strengthen the capacity of local civil society organizations in Tanzania to hold lands sector duty bearers (including government and private sector actors) accountable while advocating for the rights of small-scale farmers and pastoralists. My typical day starts with internal meetings, in addition to meetings with external partners, government officials, and sometimes private sector engagement. My day-to-day also includes a lot of field work to learn from the communities and partners we work with, and to find ways of echoing those voices in our national level discussions and advocacy work.
2. How has your career trajectory led you to where you are today?
I'm a human rights activist and have worked on different social and development issues, including maternal health, land, food security, HIV/AIDS, governance, girl's education, gender, and many other issues. My purpose is to achieve equal treatment and equal access to resources and opportunities, regardless of gender, race, class, marital status, etc.
3. What is one of your most memorable moments in your career and why?
I started my career working on maternal health, seeking to raise awareness about maternal health issues affecting women in Tanzania and connecting women – particularly those in rural areas – with the care they needed. Another highlight has been working with communities where it is taboo for women to own land. Communities where initially there is little or no engagement with women when it comes to questions related to land or investment can, with some support, progress to accepting that it is important for their daughters, wives, mothers, and all women in the community to own land and make decisions concerning land. It gives me joy to have conversations with men regarding why it's important for women to be at the center of discussions regarding land, and why it's critical for women to be central in decision-making processes concerning land – this benefits the entire community, not just women. I support communities in addressing these issues, and encourage communities to avoid leaving community members, particularly women, behind.
4. What major issue related to sustainable investments in land/agriculture are you particularly interested in at the moment?
There are a number of issues and questions that I find particularly interesting at the moment, including:
 How can we convey that inclusivity and a focus on human rights can be good business practice?
Why is it important to invest in small scale producers (farmers, pastoralists, and women)?
How can we bring important stakeholders from across sectors to the same table for constructive discussions regarding sustainable investments and land?
5. What was your main lesson learned or take away from the CCSI Executive Training on Sustainable Investments in Agriculture? How do you apply that lesson in your work?
Investments are complicated, especially for developing countries. When it comes to policies and laws, the magic is in the laws. The laws need to be as specific and focused as possible. Women's land rights are as important as any other issue when it comes to land and sustainable agricultural investment.
There are numerous resources on the topic of sustainable development and the Sustainable Development Goals, but it is important to note that there is no one size fits all solution. Solutions and strategies have to be country and context based.
My country is reviewing the national land policy of 1995, and my training has prepared me not to ignore the policy review process, and the importance of looking to the amendments to the laws because that's where the magic lies. I'm using a lot of experiences from other countries based on the Executive Training and the ongoing discussions regarding sustainable land-based investment. I have also added CCSI as one of my go-to resources on issues of land and investment.
6. What advice would you give to young professionals in your area of work?
Land and agricultural investment topics are sensitive and very political in some contexts. In some situations, there are taboos especially when it comes to issues of gender. Therefore, it's very important to be open to new ideas, research, develop a database of evidence, concentrate more on constructive discussions, and bring options and solutions to the table. From my perspective, land and investment discussions are more meaningful when they emerge from the bottom rather than top down solution and strategies.