Investor-State Mediation: An Opportunity to Advance Sustainable Outcomes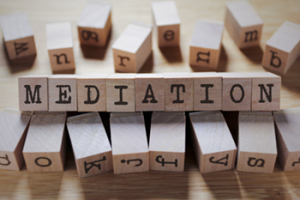 Investor-state dispute settlement (ISDS) is in a state of turmoil, frequently described as a "legitimacy crisis". UNCITRAL's Working Group III, in which over 100 governments are participating, is in the process of developing ISDS reform solutions. Various substantive investor protection provisions frequently found it treaties, when combined with the ISDS mechanism, are particularly problematic. Several states, in line with UNCTAD's Reform Package for the International Investment Regime, have taken steps to fully or partially exit treaties, revise model treaties, or clarify exiting treaties in order to address widespread problems with, in particular, older treaties based-on particularly problematic and outdated models. These steps narrow or eliminate the circumstances in which ISDS can be utilized. Termination of treaties and/or withdrawal of consent to arbitrate is now considered a rational approach to a system ill-suited to advance treaty-party objectives. In new treaty negotiations, even developed states are, in some cases, significantly curtailing their approach to investor protection.
In the context of ISDS reform discussions, many states and other stakeholders are increasingly focusing on ISDS alternatives that may be better-suited to advancing the long-term objectives of states, investors, and other stakeholders. One such alternative to resolve issues that may arise between investors and host-country governments is the use of investor-state mediation. Because mediation is process-focused, intended to flesh out each party's interests, needs, and concerns, and mediated outcomes are party-driven, where a mediator does not have the authority to impose an outcome on the parties, a successful mediation leads to outcomes mutually-accepted by the parties to the mediation that have the potential to lengthen and strengthen relationships.
Indeed, institutions that have long supported arbitration are increasingly considering and supporting the role of mediation in investor-state relationships. UNCITRAL's Working Group III will consider alternative dispute resolution mechanisms as part of its development of ISDS reform solutions during its upcoming 39th session. ICSID has increased its focus on mediated outcomes, and includes in its rule reform process a proposed set of investor-state mediation rules. Other institutions, including the International Chamber of Commerce, the Stockholm Chamber of Commerce, and the International Centre for Dispute Resolution, also offer mediation rules or support for mediated outcomes. The Singapore Convention on Mediation, which opened for signature in August 2019 and has 51 signatories, provides a harmonized framework for the enforcement of mediated settlements.
However, there are also risks, particularly when mediation is approached through the lens of an alternative to the controversial ISDS mechanism, that parties may view mediated processes and outcomes narrowly and fail to consider the interests and outcomes in the context of international investment that mediation could, and arguably should, address. In this light, it is imperative that the development and application of investor-state mediation take to heart the failures of ISDS that have led to the current legitimacy crisis and avoid such pitfalls.
As my colleagues and I have set forth in an earlier blog, the first question that should be asked when considering appropriate mechanisms for managing relationships, issues, and disputes that arise between investors and host-country governments is "what do we want to achieve?" How does investor-state mediation fit into these broader objectives? Can it help to advance the overall investment objectives of the parties and all relevant stakeholders?
Nearly all existing investment agreements set forth the treaty parties' development, and in many cases, sustainable development, as the object and purpose of the treaty. Investor and investment protection are offered as a means to achieve this end. In 2015, all governments agreed on a shared understanding of "development" and "sustainable development" with the adoption of a trifecta of agreements – the 2030 Agenda for Sustainable Development, the Paris Climate Agreement, and the Addis Ababa Action Agenda. Each of these shared undertakings recognize the critical importance that investment and the private sector play in achieving our global objectives.
In particular, foreign direct investment ("FDI") is critical to the achievement of sustainable development objectives because it has the potential to spur environmentally and socially sound economic growth and development through employment, technology transfer, tax revenues, infrastructure development, and other economic linkages. The objective of international investment governance is to promote investment that contributes to the parties' development goals, and to ensure that the positive benefits of FDI are not outweighed by negative externalities and/or the costs (e.g. incentive packages) related to such investment. The approach of using ISDS to enforce substantive treaty obligations is now widely viewed as missing the mark and ill-suited to achievement of global 21st century goals – a cost-benefit analysis of this mechanism reveals high costs and unclear benefits for treaty-parties.
While the many different concerns about and criticisms of ISDS will not be catalogued here, some of these concerns arise out of the fact that existing treaties and ISDS are exceedingly one-size-fits-all, particularly with respect to who has rights, who has obligations, and whose voice is heard, and that the system's current design is fundamentally ill-suited to the range of disputes to which it is applied. This is to say, a dispute concerning the valuation of a direct, uncompensated expropriation is handled in much the same way as a dispute arising out of action taken by a government to protect the environment or mitigate climate change, or a dispute that has arisen out of a poorly managed consultation and/or consent process, which has led to community dissatisfaction with and protest against a project, and which results in a government intervening to respond to the interests of several different stakeholders. Disputes in which an investor has already packed up and left the country are managed in the same way as disputes in which an investor has an interest in continuing to manage and develop its investment and needs a "social license" to do so.
The wide variety of factual scenarios that lead to investment disputes do not benefit from an inflexible international dispute settlement mechanism, particularly when third-parties and broader development interests are involved. This is particularly the case when the role for domestic law and processes, which typically include, recognize, and apply legal protections for the rights and interests of third parties, are bypassed. It is now understood that enforcement of investor protections under international investment agreements through the ISDS mechanism can create or exacerbate barriers to effective remedy for other individuals, communities, legal entities, groups, or in some cases, society at large. ISDS may also dis-incentivize government action that is otherwise environmentally or socially desirable. Currently, third-parties whose rights or interests are at stake have no ability to meaningfully participate in an ISDS dispute. This is an issue that UNCITRAL's Working Group III will consider (ideas on that point can be found here).
Mediation, on the other hand, supports the flexibility necessary to ensure that all relevant stakeholder interests are identified early in the process, and that those whose rights or interests may be impacted by a mediated outcome be included. Indeed, international organizations, such as the International Finance Corporation's Compliance Advisor Ombudsman, already turn to mediation between investors and local communities when issues arise and solutions to investment-related issues need to be found. When these processes are designed, implemented, and supported effectively, bringing all parties to the table to identify each party's interests, needs, concerns, and desired outcomes, they can facilitate the long-term sustainability of investment projects.
Concerns about ISDS also arise out of the lack of transparency surrounding investor use of treaty protections and dispute processes. While rule of law and norms of good governance require full transparency in disputes involving governments, and steps, such as the Mauritius Convention, have been taken to rectify this problem in the ISDS context, ISDS continues to suffer from persistent transparency issues. Negotiated settlements arising out of the ISDS system are undoubtedly even more opaque than ISDS awards, raising serious concerns about the compatibility of any non-transparent settlement process with democratic principles in rule-based societies.
Moving a dispute from ISDS to mediation does not change the broader norms and rights involved when private actors have disputes with sovereigns. Norms of transparency should not be set aside in investor-state mediation any more than in the ISDS context. Indeed, the actual and perceived legitimacy of investor-state mediation will depend on the extent to which it embraces, rather than shuts out, these fundamental principles.
As an alternative to ISDS, mediation merits exploration precisely because it can be adapted by the parties to the circumstances of any particular investment-related issue and be used to support mutually-beneficial outcomes. Its malleability should be viewed as a tool that, if properly used, could overcome the failures of the ISDS system. However, to the extent its flexibilities are used to facilitate processes or outcomes that sideline domestic legal processes, third-party rights and interests, and norms of democratic accountability and the rule of law, it will undoubtedly meet the same fate as ISDS.