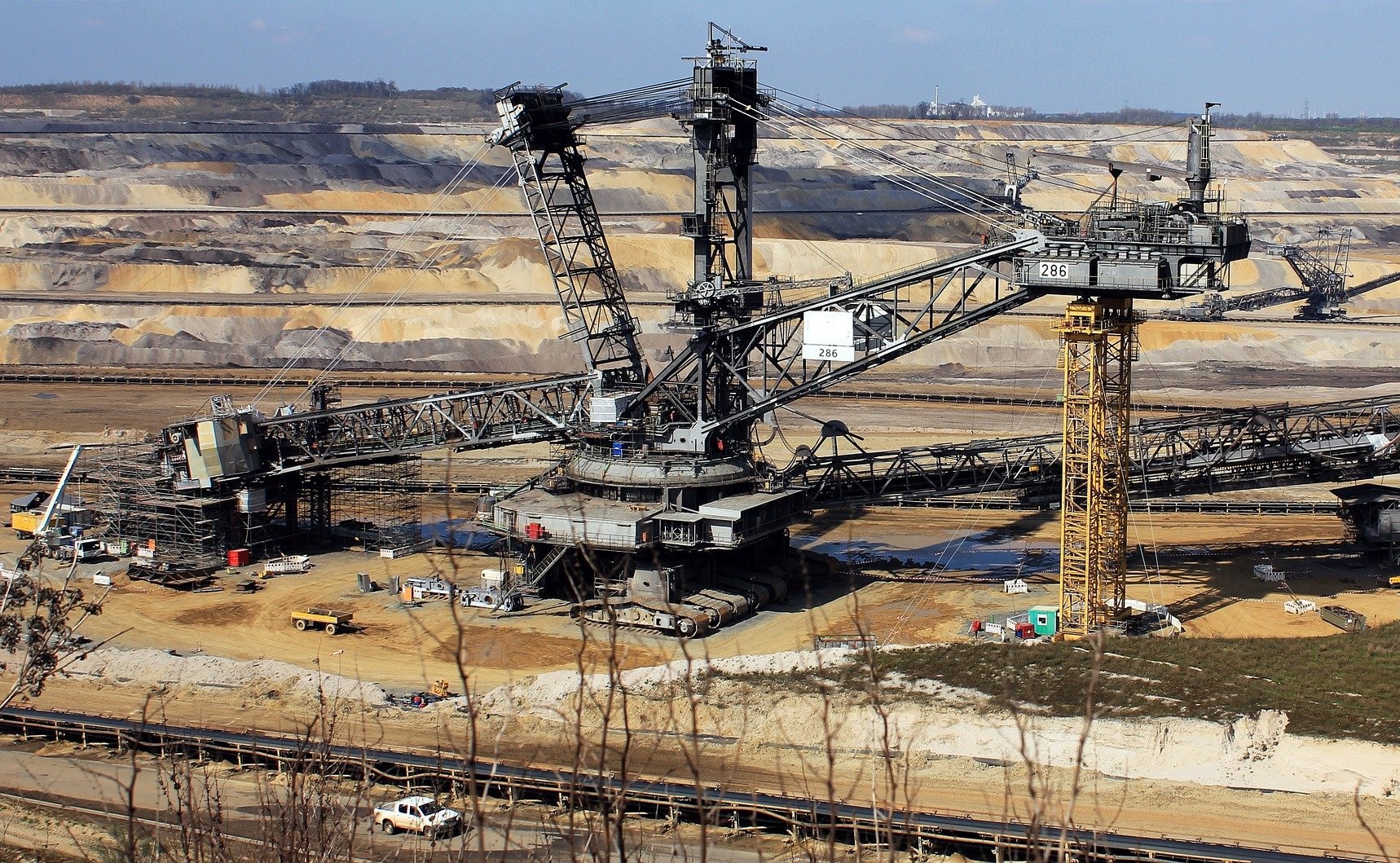 The power, interests, incentives and political systemic dynamics underlying governance in the extractive industries have not been paid enough systematic attention. We must understand and address how political realities impact the issues we care about, and how we can respond to these more effectively.
Programs and initiatives intended to improve governance of the highly fraught extractive industries have made significant progress. For example, a wide range of good practices has been defined across the value chain; much has been done to build the capacity of key actors; and major strides have been made to bring greater transparency to corporate and government practices within this historically opaque sector. 
Translating this progress into meaningful impact on governance and development outcomes has been more difficult. We argue that systematically understanding and addressing the role of political contexts - that is the power and interest relations and dynamics that shape institutions of governance and policy-making - is crucial to achieve better outcomes from governance efforts in the extractives sector. Our work on politics and the extractive industries provides a foundation to do just that through analysis and practical insights focused on key areas of practice in the field.
To get started, see some foundational reflections and resources.
Our series of policy briefs aims to encourage practitioners to apply a more systematic political lens to their work on governance in the extractive industries. Each brief will deal with a key governance issue and will provide a brief analysis of its political challenges and practical recommendations to address them.
The Politics of Free, Prior and Informed Consent
Indigenous and tribal peoples' right to free, prior and informed consent (FPIC) has transformative potential. Yet, there is a considerable gap between the theory and what happens in practice. Global actors supporting recognition of FPIC and effective prior consultation processes usually focus on normative standards and best practices. They concentrate much less on addressing the political challenges and opportunities that shape how these processes unfold. 
With funding from the Ford Foundation, we looked at the politics of FPIC in Latin America, analyzing how the power and interests of the key players–across governments, companies and indigenous peoples–can determine the fate of FPIC and consultation processes in practice. This research focused on Brazil, Colombia, and Peru, and aimed to produce practical recommendations to address key political challenges in hopes of improving outcomes for indigenous and tribal peoples. 
In addition, we are partnering with Dejusticia and the multi-stakeholder Dialogue Group for Mining in Colombia (GDIAM) to explore further the political impediments to meaningful mining consultation processes in that country, and to field ideas for navigating these more effectively in the future. 
View our PLUS Politics brief, report, blogs and more… 
The Politics of Transparency and Accountability
A strong push for greater 'transparency and accountability' has brought significant disclosure gains to the extractive industries. This is no small feat for a sector whose historic lack of transparency often made it prone to a range of abuses and "curses." However, greater disclosure has not always resulted in effective accountability and the related goals of reducing corruption and improving development outcomes. There are still too many instances of 'zombie transparency' where information and data are flawed or unused, and their potential to help make governance more accountable, reduce corruption and improve development policy-making remains largely unrealized. 
For this topic, we map some of the ways in which political realities can shape how existing efforts to promote transparency in the extractives sector unfold and, at times, impede the use of resulting data in service of greater corporate and government accountability and various development goals. Our aim is to provide insights for practitioners to use in developing and implementing more strategic approaches to work on transparency and accountability in the extractive industries  and other sectors.
View our PLUS Politics brief, discussion paper, blogs and more… 
Operating in Politically Hostile Settings 
Extractives governance reform programs have made the least practical progress in countries ruled by authoritarian leaders and/or leaders who prioritize personal gains over the public good. These leaders tend to have highly concentrated power in their hands and show little interest in the public good. We argue that governance programs in such "politically hostile settings" tend to be ineffective because of a mismatch between the underlying assumptions and logic of the reforms pushed by global actors and the realities on the ground. The result can often be hollow commitments from leaders who have no intention of implementing them and ineffective aid packages. Or worse, through their assistance packages and interventions, global actors may unintentionally bolster the power of those at the heart of the problem.  
Our work on this topic focuses on pinpointing why traditional governance reform approaches are ill-suited to  these settings. We use these insights to reimagine how to improve outcomes from the extractive industries within such contexts. Given the global increase in authoritarian activity that has followed the COVID-19 pandemic, the urgency and salience of this work has increased dramatically. We are working with an array of partners from global civil society and donor agencies to both track these recent developments and consider how to respond to them.
View our discussion paper and more... 
Politically Informed Approaches to Anti-Corruption 
Corruption is one of the most serious challenges associated with the extractive industries, and often one of the most daunting obstacles to improving its governance. Countless studies over the years have shown a strong correlation between a country's dependence on natural resources and high levels of corruption. Yet, work aiming to root out corruption has had limited success. 
We focus on the ways in which powerful actors and interests can limit the efficacy of existing approaches to anti-corruption and consider practical alternatives. Drawing on our complementary expertise, we have partnered with the Anti-Corruption Evidence programs hosted by Global Integrity (GI-ACE) and the School of Oriental and African Studies (SOAS-ACE) to shed light on what more politically informed approaches to anti-corruption efforts might entail.
View more on our work on this topic...
The Politics of Environmental Impact Assessments 
Environmental impact assessments, or EIAs, are a prerequisite for most extractive projects. They are expected to be a tool for mitigating and managing projects' potentially extensive environmental impacts. They are also intended to serve as the basis for participatory decision-making. But, more often than not, EIAs only partially meet these objectives.
Our work looks at the way in which political realities limit the effectiveness of EIA processes. We also aim to offer new perspectives on how to understand and address more systematically the key elements of political contexts that can shape EIA processes. Among other activities, we are applying such analyses to development corridors for a chapter in a forthcoming volume from the Development Corridors Partnership.
View our PLUS Politics brief, blog, and more... 
Empowering and Incentivizing Reformers
Government institutions are made of people, and people have interests and differing levels of power, over each other and over particular issue areas. To secure commitment and to succeed in reform implementation, actors within government (and beyond it) must have an interest in advancing those reforms and the requisite power to do so. Quite frequently when it comes to extractives governance, we find one and not the other - those possessing power do not not have an interest in genuine reforms, and those with an interest in reforms lack the power to advance these effectively . 
Our work explores the latter, instances of would-be reformers, with a genuine interest in advancing reforms  but lacking the power to make progress, or facing disincentives for attempting to do so.  We ask, can global actors do anything to help "reformers" translate good intentions into good practice more effectively? 
To grapple with this question, we are conducting interviews with a range of government actors to better understand the nature of the challenges facing would-be reformers. We consider whether and how global actors hoping to get more traction through allies committed to good governance might address these challenges.
How Did We Get Here? 
Our work was informed and guided by our Executive Sessions on the Politics of Extractive Industries, a policy innovation lab led by academics and practitioners from across the world. Over the course of two years and four meetings, the group identified and framed key issues, produced practical insights, and offered new strategies and tangible guidance to address the political aspects of the governance of the sector and the implementation of context-specific solutions.
Read more about the Executive Sessions experts and their meetings.
Insights and Opinions: Blogs on the Politics of Extractive Industries
Drawing on a chapter written by CCSI staff for a forthcoming UNEP publication on environmental impact assessment (EIA) processes and development corridors, this blog focuses on addressing the shortcomings of existing EIA work around extractives projects. The authors argue that the significant gaps between notions of best practice on EIA processes and widespread actual practice are in no small part due to the political realities of the contexts within which individual processes unfold. The authors argue that being more politically savvy is crucial to helping improve the anticipation, protection and management of environmental and social impacts of extractive industry projects.
In a guest blog, Florencia Guerzovich, Soledad Gattoni, and Dave Algoso reflect on highlights and links between a recent CCSI meeting on supporting extractive industries reformers in government and the authors' own work on How Global Actors Can Better Support Anticorruption Reformers. 
Beverley Hatcher-Mbu of Development Gateway explores some of the politics of data production and dissemination that can limit the accessibility and exhaustiveness of extractive industry data. The author also shares some experiences and ideas for understanding and addressing these to improve prospects of positive impact.
While the inventory of international and national commitments, laws, and regulations to advance transparency, participation, and accountability in the extractive industries has expanded significantly over the last few decades, implementation of many of these rules remains weak. Drawing on the Natural Resource Governance Institute's work exploring these "implementation gaps" in Africa and beyond, Amir Shafaie, Moses Kulaba, and Kaisa Toroskainen discuss some of the key political factors driving these gaps between rules and practice and argue that closing them will require fresh thinking and deliberate action.
Traditional anti-corruption approaches can often fail to make meaningful progress in practice. Drawing on research conducted as part of SOAS' Anti-Corruption Evidence program, Pallavi Roy, Research Director for the program, argues that existing anti-corruption efforts can stumble in part because they tend to be founded on problematic assumptions that do not hold in many countries and in part because they take a de-contextualized approach to transparency and data. In unpacking and exploring these issues, Dr. Roy offers ideas for reimagining both the goals of anti-corruption work and the strategies through which they are pursued, including thoughts on how data and transparency might be approached in more problem-driven and context-specific ways.
Civil society actors working to demand good governance of extractive industries worldwide routinely run up against major imbalances of power with industry and states that can work against efforts to steer these sectors for the greater good. Members of the global Publish What You Pay (PWYP) network regularly experience the challenges of these long political odds firsthand. Drawing on these experiences, Elisa Peter, Executive Director, and Olena Pavlenko, Global Council Chair, discuss key political challenges PWYP and others face in trying to push for more accountability in the extractive industries, share some of the ways they attempt to address these challenges, and offer thoughts on confronting political obstacles to improve extractives governance moving forward.
Successful EITI implementation hinges on a number of political factors. Government commitment, openness to reform and freedom of press all underpin the EITI's mission of strengthening accountability and public understanding of natural resource management. In this blog, kicking off the series on The Politics of Transparency and Accountability: Views from the Field, EITI Executive Mark Robinson outlines how politics influence the EITI process, from the preliminary stages of applying for membership to the diffusion of data reported through the EITI. 
As the Executive Session explores the ways in which political realities impact reforms in the extractive industries, the conceptual and practical shortcomings of "political will" as the traditional starting point become increasingly apparent. Executive Session participant, scholar at the University of Birmingham and advisor to UK DFID, Heather Marquette, weighs in on this issue and the importance of extractives governance practitioners unpacking the concept in order to more effectively understand and engage with political issues in their work.
As the Executive Session (ES) grapples with the challenge of how to better integrate political considerations into practice in the GEI field, we have come across valuable resources on working politically from this broader community.  . In this blog post we review the literature on various strands of political informed development approaches with the hope of catalyzing discussions and inspiring others to incorporate these insights into their work.  
Dr. Cynthia Sanborn, of the Universidad del Pacífico in Lima, Peru, recently interviewed Dr. Weijun Xie, Vice President of China Minmetals Rare Earth Co., Ltd, and a fellow member of the Executive Session on the Politics of Extractive Industries, about the rising prominence of Chinese companies in the world extractive industry. Their conversation addresses the larger political concerns for Chinese investors as they enter into an investment world historically dominated by European and American companies. It also addresses the on-the-ground political challenges of effective communication, transparency and consultation that affect all extractive industry investments, but particularly new and growing enterprises such as those coming out of China. 
Nathan Lobel makes the case for adding an analysis of political costs and benefits to economic ones when choosing climate policy. Juxtaposing the years-long push for a carbon tax to recent calls for a Green New Deal, Lobel points out the dangers of an overly technical analysis of policy options, one which pays little attention to how policies are likely to be implemented, received by the public and built upon in the future. 
Given the huge amount of attention attracted by the oil discoveries in Guyana recently, Michael Jarvis asks the question: how can development practitioners and policymakers better address the political implications of large oil investments? As events have already shown, the promise of such a large windfall quickly becomes part and parcel of local political questions: the upcoming elections, diplomatic ties with other countries and support for independent regulatory bodies. Jarvis argues that technical advice itself will not be enough. In order for Guyana to develop effective institutional capacity to capture and distribute oil resources, the development world, companies and policymakers must engage politically, working across government agencies, ensuring accountability, transparency and coordinating with diverse stakeholders.